Connect. Communicate. Collaborate.
Social media is relevant for companies of all sizes and industries – and for good reason. Because a marketing strategy will only achieve maximum success with a clearly defined social media component.
For many companies, having their own Facebook page, Twitter account or Instagram profile is the ideal way to tell potential and already acquired customers more: about products, the brand itself, offers and services.
Before the first post is published, we work together on finding out who you want to reach, on which platforms you can find your target group and what kind of tone you need to strike so that your message is received properly.
By doing that, we have created a substantial basis for your content to pique the interest of your followers and inspire them in the long term. And once your content is eagerly shared, liked, and discussed, your reputation, awareness, and the perception of your brand and product will increase.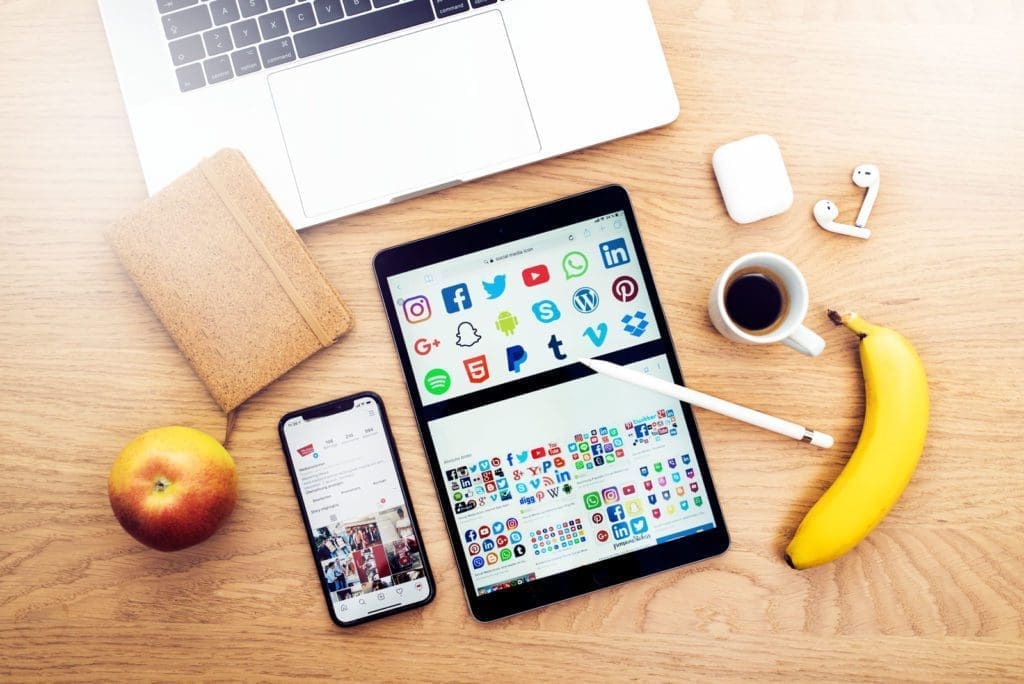 Expand your audience by delivering relevant and timely content to reference groups, reporting on developments or presenting trends.
.
Get close to your target audience, communicate directly with them and thus better understand what your fans and followers expect from you.  
Once you know where your (potential) users are and what they are interested in, your messages will be met with greater interest.
SOCIAL MEDIA COMMUNICATION
You have less than three seconds until the user has made his decision whether he is seduced by your headline, to follow your Facebook page or to click on the link in your tweet. Let us help you attract the attention of your target audience.
Instagram, Facebook, LinkedIn or Twitter? We analyze your existing marketing strategy and find the appropriate channels for your message.
We develop your individual social media plan and take care of the timely distribution of your content on the defined platforms.
Before something ends up on your social media accounts, we help you prepare the posts graphically and editorially.
Every channel follows its own rules of the game and therefore also demands its own rules of tone. We support you in finding the appropriate tone for your target group.
In order to increase the reach, it may additionally make sense to work with paid advertising campaigns.
For the greatest possible success, we regularly analyze and optimize the current social media strategy.
The first impulse comes from you – this is how it goes from there
Analysis
In the first step, we analyze your existing marketing strategy.
Definition of cooperation
Together we define how we will work together in the future.
Draft concept
Based on your input, we develop a social media concept.
Adaptation
In close exchange with you, we perfect the suggested concept.
Final concept
You will receive the final concept – peppered with elaborated posts.
Workshop
At a workshop, your team will learn to produce visuals.
Content production
If necessary, we produce professional visuals for your social media channels.
Content submission
If necessary, send us suggestions for topics / image material via a form.
Content preparation
We prepare the posts for your channels graphically and editorially.
Posting
We regularly publish the prepared posts on the defined platforms.
Community Management
If necessary, we take over the community management for you.
Optimization
We constantly analyze and optimize the existing strategy.
Do you have a specific concern?
Drop us a line or give us a call today!