Your space for photo, video and sound productions
Our photo, video and sound productions take place in the Medienstürmer studio, a room of around 100 square meters with a window front facing east. The premises are located on the first floor and are therefore barrier-free accessible. In addition, the studio can be completely darkened, can be used around the clock and has a bathroom and a kitchen.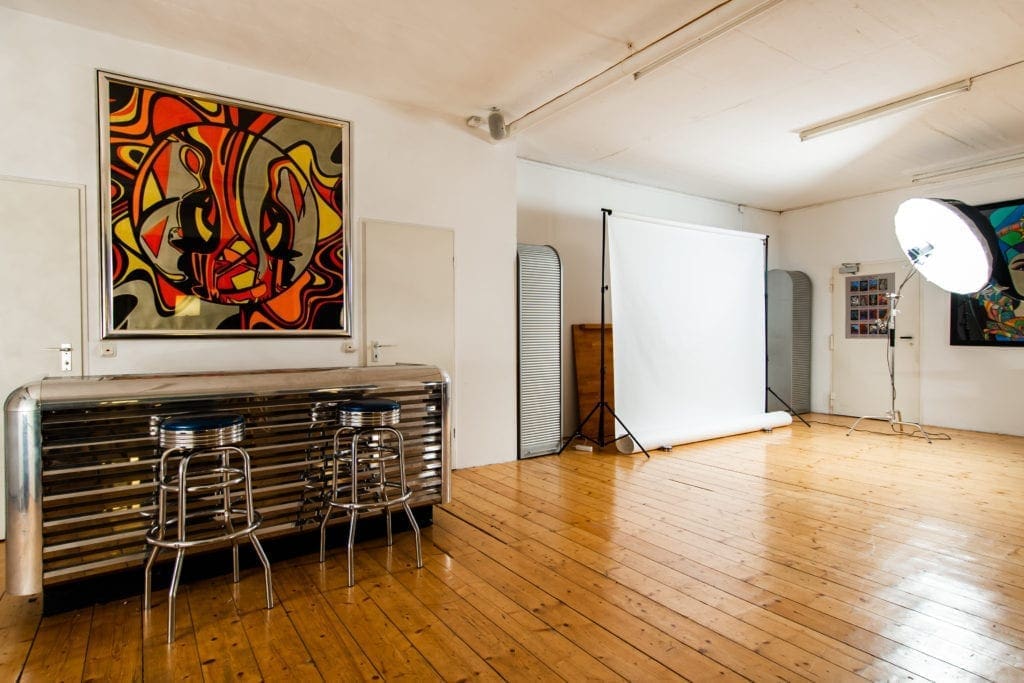 Cameras

Nikon D750 /

Nikon Z6

2x Canon XF400 (Streamingfähig)
Objective

Tamron 24–70 mm 2.8

Tamron 70–200 mm 2.8

Nikon 85 mm 1.8

Sigma 35 mm 1.4

Nikon 50 mm 1.4

Sigma 24 mm 1.4

Nikon 12–24 mm 4.0

Light shaper

Beauty Dish 60 mm

Profoto Blitzschirm Deep Silver S 85 mm

Calumet 120 mm Flat White

Godox Deep 130 mm

Photo tripods

3x Manfrotto Kit Alu Stativ mit 3 Segmenten und 3-Wege-Neiger

Video tripods

Manfrotto 755 XB

DJI Ronin S

Div. tripods as well as suspensions for individual setups
Studio flashes

4 x Bowens BW-3670 Gemini GM 400 Studioblitz 400Ws

2 x Godox AD200 TTL Flash 2.4G HSS

Permanent light

2 x Godox SL-150W 5600K LED Videoleuchte Studio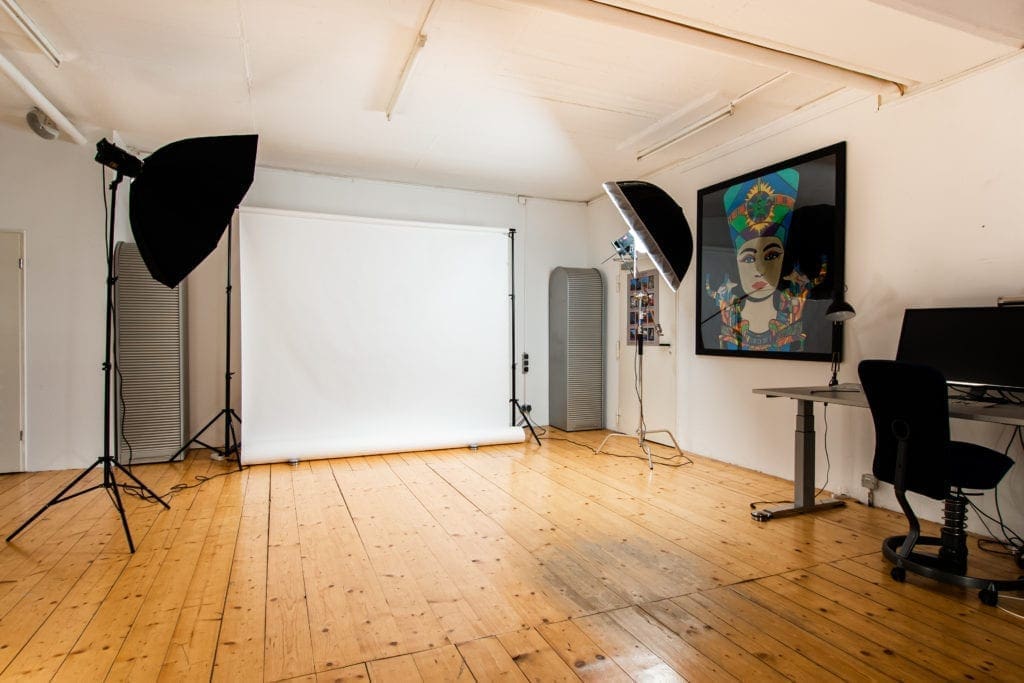 white – 3 m

black /

blue /

white /

beige / olive / pink – 1,30m
Equipment General technique
Fiber optic internet (upload 100MB for stable conferences)
2x workstations incl. monitors and standing desk
Power connection
TV incl. Apple TV
Surround audio system Teufel

Zoom H5

2 x Rode NTG 2

4 x Audio-Technica Pro 70

Focusrite Scarlett 18i8

4 x  t

he box pro Mon A12 Monitore
24 Kanal Digitalmischpult Presonus
Do you have a specific request?
Drop us a line or give us a call today!