Revolutionize your business
Experience the future today - with our virtual reality and 3D solutions for your company
Virtual reality and 3D offer many opportunities to improve communication and collaboration within the company, optimize processes and attract new customers. As an experienced provider of virtual reality and 3D solutions, we can help you realize the full potential of these technologies for your business.
Together with our partners VRdirect and MRstudios, we offer both simple, low-cost solutions for a quick entry into virtual reality as well as complex, customized developments for industry or other sectors.
Discover the advantages of Virtual Reality and 3D solutions now!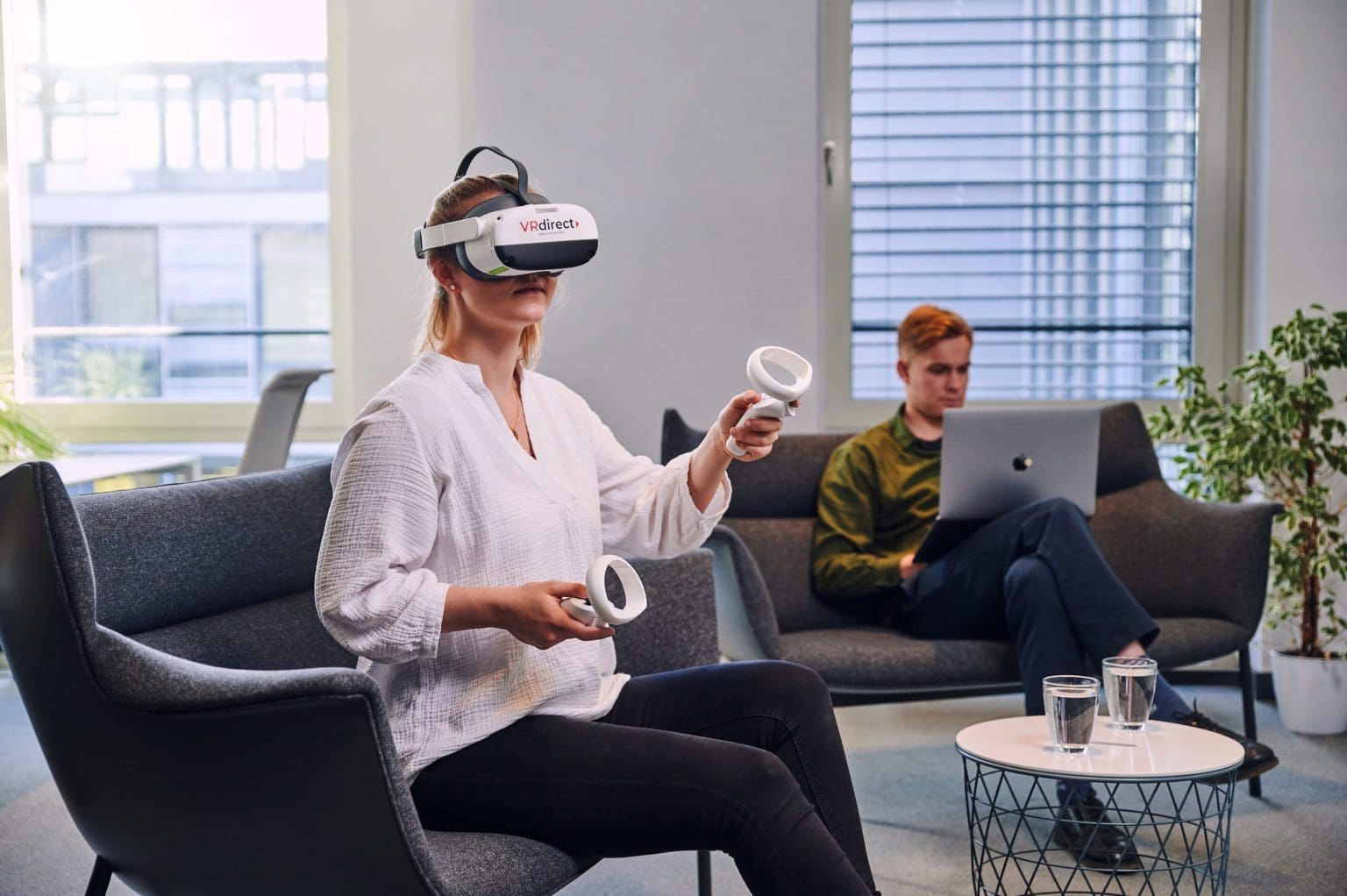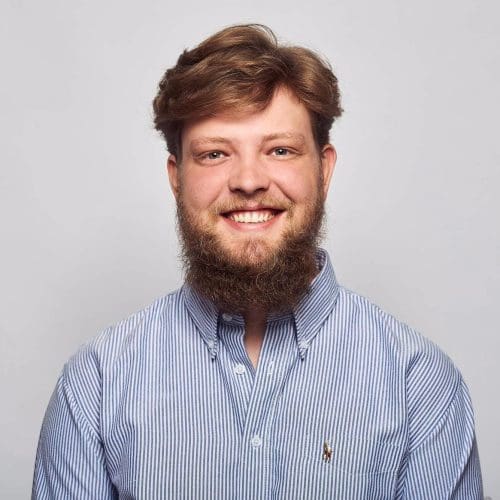 Why Virtual Reality & 3D?
Our vision: Making virtual reality and 3D usable for all companies
6 reasons why you should rely on virtual reality and 3D
The ability to experience content in 360 degrees creates a profound immersion that fully immerses viewers in the virtual world.
VR applications offer the ability to present and explain ideas and concepts in a visual, interactive way that enhances communication and understanding.
Ease of use, constant availability on all popular devices and the ability to share all applications across the enterprise drastically reduce costs compared to other solutions.
VR solutions can increase efficiency in many areas – such as training and education by saving time and resources in onboarding new employees.
Increase of the brand image
By using virtual reality and 3D, the company shows that it is embracing the latest technologies and is on the cutting edge, which enhances its brand image.
Expansion of business opportunities
Virtual reality enables companies to penetrate new markets and industries and expand their business.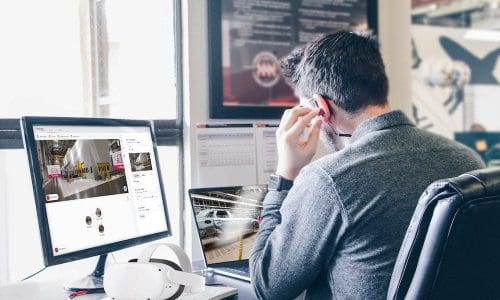 VRdirect is a virtual reality platform that enables companies to create application-based virtual reality solutions that support real-world business processes and deliver tangible business value. With VRdirect Studio, companies can create virtual reality applications directly in the departments without requiring expert knowledge. The platform is fully enterprise-ready and all applications created can be used across the enterprise and made available across departments in a central hub application.
In addition, VRdirect Studio provides the ability to publish and update virtual reality projects in real time from any VR-enabled device, smartphone or web browser. The VRdirect platform is the ideal solution for companies that want to integrate virtual reality into their customer communications without having to commission special expertise or expensive developments. It is quick to use, sustainable and provides immediate visible results.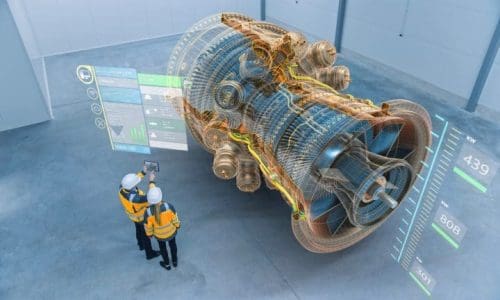 MRstudios' real-time 3D technology enables companies to leverage existing 3D models from the R&D phase to create application-specific virtual reality solutions that support real-world business processes and deliver tangible economic benefits.
MRstudios' VR applications are suitable for any device and can be published and updated in real time via any VR-enabled device, smartphone or web browser.
The MRstudios team, led by Germans Thomas Weiß and Morten Schmelzer, is headquartered in Prague and works closely with companies to develop custom VR solutions that address specific business needs and goals.
Do you have a specific request?
Drop us a line or give us a call today!