A strong appearance for a lasting impression
Stand out: Brands that arouse emotions and convince.
In today's digital age, where customers and prospects are virtually inundated with information and offers, a distinctive brand mark is becoming increasingly important. Our "Branding" department within the creative department specializes in creating and further developing precisely that concise and convincing identity for your company that sets it apart from the competition.
Our goal: to make your brand impressive, unique and emotional. With creativity, strategic thinking and comprehensive expertise, we develop individual branding that gives your brand a soul and reaches your target groups on a personal and emotional level.
We work with you to create a powerful brand that represents your company values and vision, earns your customers' trust, and gives your business a competitive edge.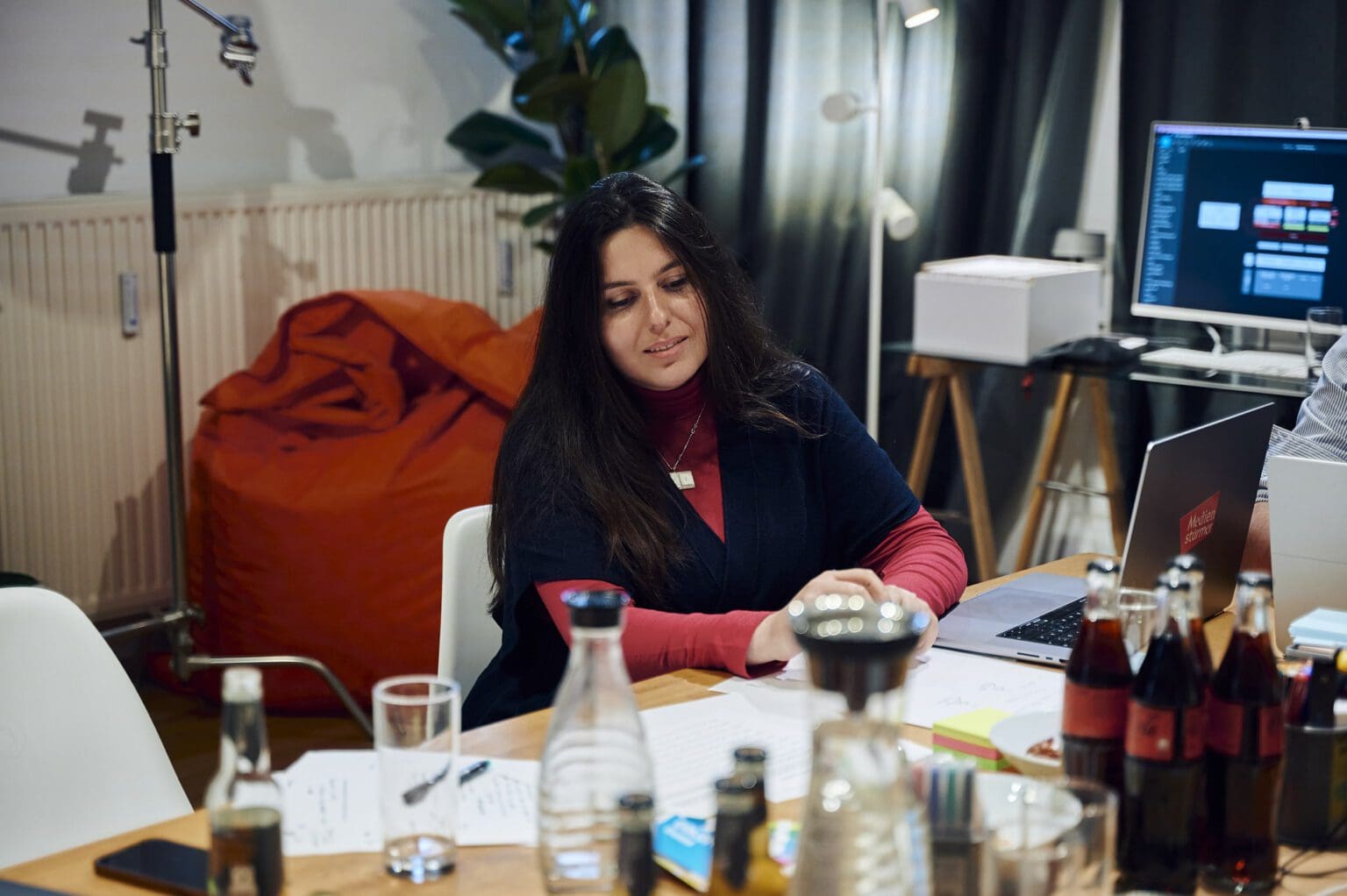 Our brand development process in 6 steps
Kick-off/analysis workshop
First and foremost is a joint workshop with you and our branding team. Here we analyze together the current state of your brand, its strengths and weaknesses, and the overall market environment to gain a comprehensive understanding of your specific requirements and opportunities.
Competitor & Market Analysis
With a comprehensive analysis of your market environment, we find targeted positioning opportunities for your brand to decisively differentiate yourself from your competitors.
From all workshop and analysis results, we derive a coherent brand architecture that forms the strategic core and substructure for all characteristics of your brand.
In this step, we develop the visual and verbal look and feel of your brand, including colors, fonts, style guidelines and tonality to create a distinctive and consistent brand identity.
We create an integrated communication strategy that takes into account all relevant channels and touchpoints to effectively spread your brand and target your audiences.
Brand evaluation and optimization
Once your brand has been implemented and communicated, we monitor and analyze its performance to identify potential areas for optimization and initiate improvement measures to continuously develop your brand.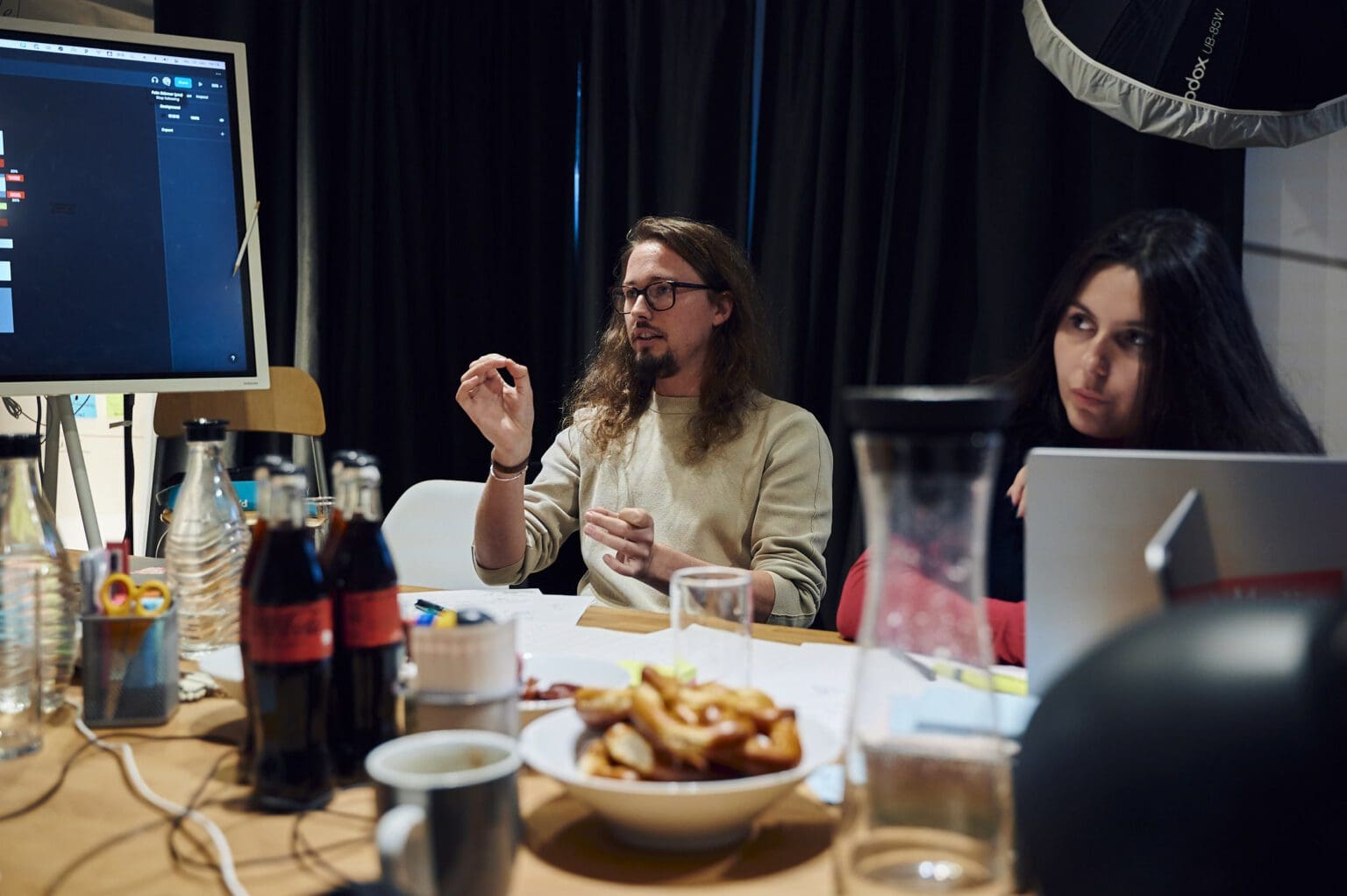 Holistic brand experiences for sustainable success
Our approach to holistic brand experiences is based on close collaboration between our diverse departments. By combining expertise from areas such as editorial, photography, video production, UX/UI design, livestreaming, social media and search engine optimization, we create brand experiences that make your company stand out from the crowd and drive your brand's success.
Our interdisciplinary team works with you to develop a strategy tailored to your needs and places particular emphasis on a consistent brand message. From the first concept to the implementation in various media and channels, we accompany you through the entire process.
This holistic approach gives you a distinctive presence that excites your target groups and ensures the long-term success of your brand.
Market presence through effective branding
Strong brands create trust
Be inspired by our references and discover how we help companies stand out from the competition and build a long-term relationship with their customers.
Develop a customized brand strategy that brings your company into focus and supports your business goals.
Creation of a distinctive logo that represents your brand and will be remembered by your customers.
Designing a consistent visual identity that reflects your brand across all media and channels.
Finding the right name and tagline for your company or product that highlights your brand personality and communicates your values.
Support in launching your brand on the market, from preparation to implementation of marketing and communication measures.
Long-term management of your brand to ensure consistency and evolution of your brand identity.
Do you have a specific concern?
Drop us a line or give us a call today!